Help out with our vital fundraising and advertise your business or personal message on our "Sponsor a Pod" board in our Animal Centre Reception and on our social media.
(Other benefits included).
Standard Sponsorship       £500 for one year
Ideal for a company or an individual
Your name/company on our 'Sponsor a Pod' board in Reception
Your logo/personal message on our 'Sponsor a Pod' page on our website
a link to your website/Facebook page from our Facebook page
Advertising in every Adoption Pack
Tour of the centre for up to 6 staff                                                                     
Premium Sponsorship   £1000 for one year
As above  PLUS
Use of our meeting room 3 times during the year
Allocated space on our board for your business cards
Please get in touch by phone or email if you are interested and we will arrange for a full detailed pack to be sent to you.
Take a look at our current sponsors below:
---

CROWN HOUSE VETERINARY SURGEONS
Many thanks to local vets Crown House for sponsoring one of our pods :)
50-54 Milnrow Road, Rochdale, Lancs OL16 1UD
T:01706 646815  F: 01706 357796
Shaw Vets, Rear of 18 Market Street, Shaw, Oldham OL2 8NH 
T: 01706 840411
E:  Enable JavaScript to view protected content.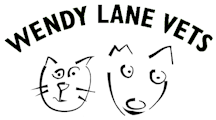 Wendy Lane Vets
Wendy Lane Veterinary Surgery
At Wendy Lane Vets we have been caring for much loved pets in the Rochdale and Littleborough area for nearly forty years. Our team of experienced vets and nurses are here to help with all your pets' needs from routine vaccinations and nail clips right the way through to complex investigations and procedures if required. We are proud to have been trusted by the RSPCA Rochdale Animal Centre to be responsible for the veterinary care for of all their animals since its reopening in 2006 and are here to help when they are rehomed. 
Contact Details: 
Rochdale Surgery
Littleborough Surgery
Wendy Lane Vets
262 - 266 Bury Road
Rochdale
OL11 4EE
Tel: 01706 643617
Wendy Lane Vets
46 - 48 Calderbrook Road
Littleborough
OL15 9HL
Tel: 01706 378105
Website:-    Wendy Lane Vets
Nicola Barrett & Simon Hunt
Nicola Barrett & Simon Hunt
Volunteers and supporters - generously sponsoring one of our pods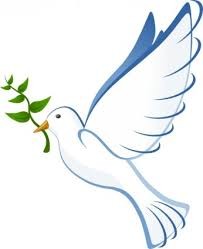 Elizabeth Kinch
In Loving Memory of
Geraldine Kinch
The Barrett Family
In Loving Memory of
Christopher Barrett
Sadly missed
Sue Griffiths
A token of gratitude...
for all the staff at RSPCA Rochdale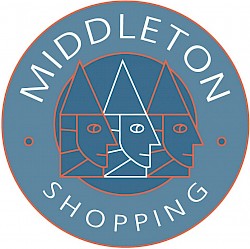 Middleton Shopping Centre
Middleton
Manchester M24 4EL
Telephone: 0161 643 4900