Help out with our vital fundraising and advertise your business or personal message on our "Sponsor a Pod" board in our Animal Centre Reception and on our social media.
(Other benefits included).
Sponsorship £500 for one year
Ideal for a company
Your name/company on our 'Sponsor a Pod' board in Reception
Your logo/personal message on our 'Sponsor a Pod' page on our website
a link to your website/Facebook page from our Facebook page
Advertising in every Adoption Pack
Tour of the centre for up to 6 staff
Please get in touch by phone or email if you are interested and we will arrange for a full detailed pack to be sent to you.
Take a look at our current sponsors below:
---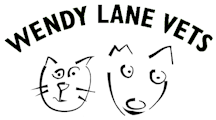 Wendy Lane Vets
Wendy Lane Veterinary Surgery
At Wendy Lane Vets we have been caring for much loved pets in the Rochdale and Littleborough area for nearly forty years. Our team of experienced vets and nurses are here to help with all your pets' needs from routine vaccinations and nail clips right the way through to complex investigations and procedures if required. We are proud to have been trusted by the RSPCA Rochdale Animal Centre to be responsible for the veterinary care for of all their animals since its reopening in 2006 and are here to help when they are rehomed. 
Contact Details: 
Rochdale Surgery
Littleborough Surgery
Wendy Lane Vets
262 - 266 Bury Road
Rochdale
OL11 4EE
Tel: 01706 643617
Wendy Lane Vets
46 - 48 Calderbrook Road
Littleborough
OL15 9HL
Tel: 01706 378105
Website:-    Wendy Lane Vets
The Barrett Family
In Loving Memory of
Christopher Barrett
Sadly missed

Armac
Armac Veterinary Group Ltd
Armac Veterinary Group is an INDEPENDENT busy veterinary surgery in Bury. We have been here for 25 years providing exceptional care for your pets. Now offering a 24 hour emergency service and consultations at two other sites.
Pets A & E
Pets A & E was set up in 2004 to provide genuine 24 hour care to all animals admitted. A dedicated team of Receptionists, Veterinary Surgeons and Veterinary Nurses work throughout the night monitoring and caring for the needs of your pets. They can be reached by phone at any time for clients to get updates on their pets progress or for emergencies that need to be seen that night. This is a service used by not only our clients but also clients from several other practices in the surrounding area.
Emergencies will be seen at the main site 147 The Rock Bury. BL9 0ND 0161 764 4618
THE ROCK SURGERY IS OPEN 24/7 FOR BOTH ROUTINE AND EMERGENCY TREATMENT
BURY SURGERY 147 The Rock, Bury, BL9 0ND Tel: 0161 764 4618
FAIRFIELD SURGERY 461 Rochdale Old Road, Bury, BL97TB
Tel: 0161 762 9782

Jane Atkinson
In Loving Memory
Jane is a great supporter and volunteer of our Animal Centre.  She has sponsored a pod as an individual for which we are really grateful.  She has dedicated her sponsorship to 'Ian & all the four-legged friends'