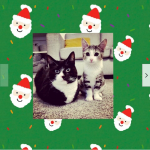 If so, we are currently running our yearly campaign whereby we try to raise funds so that we can buy each one of our cats their Christmas Dinner on the big day. Could you help fill their tummies this Christmas?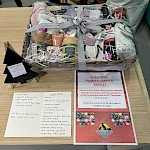 We are moving swiftly towards the festive season and with the season comes all manner of competitions and raffles to be won! We have made sure to join in here at the centre and have an amazing "Pamper Hamper" that is up for grabs just in time for Christmas! It will certainly be a relaxing Christmas Eve for the winner!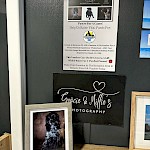 For a minimum donation of £20, Gracie & Millie's photography are offering a Pooch Pawtrait Experience which you can gift or keep all for yourself. After all - you can never have too many photos of your dog right?!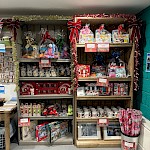 Our shop onsite is now full of Christmas goodies to help make your Christmas shopping a lot easier this festive season! We are open 9am-5pm, 7 days a week.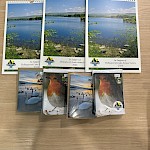 As we move closer to the festive season and the start of 2024, are you able to support the centre by purchasing some of our lovely cards or calendars?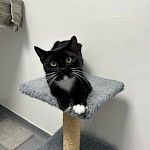 The 27th October is here again and so arrives with it National Black Cat Day!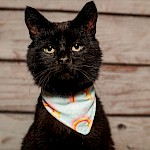 Unfortunately, our stocks of dry adult cat food have run low and we have lots of hungry mouths to feed. If you are in the position to be able to donate us a bag, then we would very much appreciate it. Thanks in advance.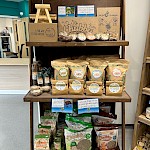 Here in the on-site shop, we are now stocking a whole range of foods that are ideal to support the wildlife in your garden and beyond! We are open daily between 9am and 5pm. Feel free to pop in and see us.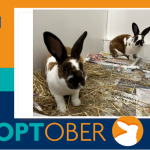 This year sees the return of the RSPCA's national Adoptober campaign! Could we have the perfect match for you?