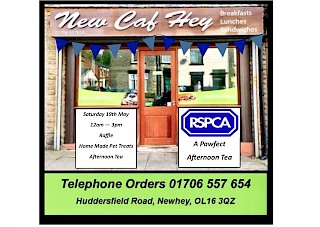 There will be a home made pet treat stall, raffle and a few games to raise much needed funds for our Animal Centre.
You are welcome to bring along your fur babies, as long as they are well behaved and on a lead.
Join us for delicious cakes, tea & sandwiches
From £3.00 per person.
50p per customer will be donated to RSPCA Rochdale
Published: 14 May 2018