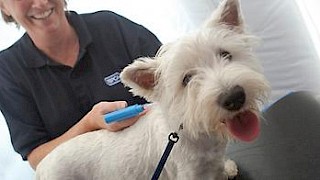 Ahead of the new law on the 6th April this year (regarding microchipping and dogs), we decided to hold a microchipping day at the Animal Centre.
ALL dogs were free with a reduced charge for cats/small furries.
We'd like to thank everyone who put in the hard work to make this a very successful event. It was very, very busy but staff and volunteers involved were professional and efficient.
A big thank you to all those who helped and we couldn't have done it without our loyal volunteers.
We microchipped 231 pets of which 200+ were dogs.
Published: 14 March 2016