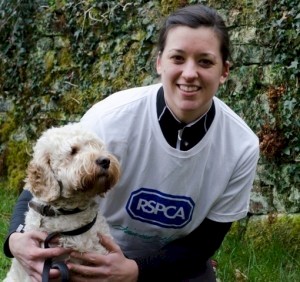 SARAH HAS FINISHED HER EPIC CHALLENGE – WELL DONE!!
You can still donate below on her Virgin MoneyGiving page and read all about it on her Facebook page "The Epic Challenge"
Sarah Bagley, who is the local inspector for Bradford, Brighouse and Mirfield in West Yorkshire, is swimming two miles across Lake Windermere, Cumbria as part of the Great North Swim on Friday 12 June.
She will cycle 140 miles coast-to-coast from Whitehaven, Cumbria to Tynemouth, Tyneside on Saturday 13 June.
Then, on Sunday 14 June, she'll run 18 miles from where she finishes the cycle in Tynemouth to her parent's home in Whickham, Gateshead, where she's from.
It's all in aid of the RSPCA national society and her local branches RSPCA Halifax, Huddersfield and District; RSPCA Craven and Upper Wharfdale; RSPCA Lancashire East; RSPCA Bradford and District and RSPCA Rochdale and District.
read her story on the National website….
Published: 14 June 2015