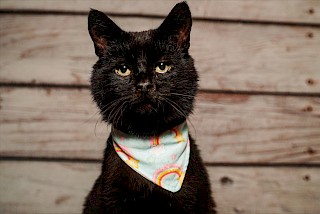 Having around 30 cats on site at the moment, it is fair to say that we get through a lot of food! In addition, we like to provide the cats with access to wet and dry food as we can get many who understandably have a preference for one or the other. Whilst we have a sufficient supply of wet food left, our dry food supplies are now very low and so we are appealing for help in case anyone is in the position to be able to donate us a bag in order to replenish our stocks. It doesn't matter what brand the food is, as long as it is in dry, biscuit form. We will make use of any type at all!
Donations can be dropped off into our reception area on any day of the week between 9am and 5pm or alternatively can be taken to one of our charity shops in the borough.
We appreciate that times are incredibly hard right now and so if you are not able to donate at the moment, then we completely understand. You can also help us in many other ways, mainly by sharing our appeals with your friends and family and sharing the posts directly from our social media pages so that we can reach a wider audience.
As always, thank you for you continued support as we continue to help as many animals as we can.
Published: 9 October 2023