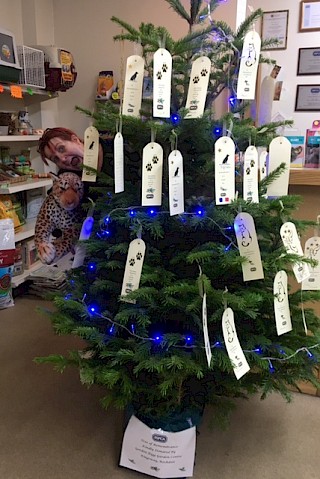 Our Christmas coffee morning and our Tree of Remembrance raised £259. Thanks to The Reverend Karen Smeeton of St. Clements Church, Rochdale, who turned on the tree lights and did a lovely reading to remember pets that are no longer with us.
Thanks to all the staff and volunteers who helped on the day and behind the scenes.
Remembrance tags are still available to hang on our tree (suggested donation £2).
Published: 29 November 2015