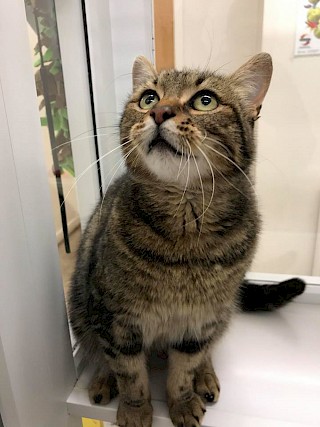 Coronavirus and companion animals
Revised and updated statement - 5th March 2020
"There's no evidence to suggest that pets can be carriers of coronavirus or can become ill from it themselves. We would urge pet owners not to panic and to not abandon their pets. 
"If you haven't tested positive for COVID-19 or been asked to stay at home and self-isolate then you can continue to interact with your pets as normal but adopt good hygiene practices including washing hands before and after touching and handling them as well as their food and items like their toys and bedding. Avoid being kissed or licked and sharing food with your pet.
"If you have been infected with coronavirus then another person within your household should care for your pet. Avoid contact with your pet including stroking, petting, being kissed or licked and sharing food. If there isn't anyone else able to look after your pet then wash your hands before and after you touch them and wear a facemask.
"If you're at all concerned, please contact your vet or doctor for more advice. Call your surgery first as some practices are asking people not to come in in an attempt to prevent any contamination."
Can coronavirus infect pets?
It is important to say that there is currently no evidence that companion animals can be infected with, or spread, the version of coronavirus which is affecting people: 2019- nCOV or Covid 2019.
Published: 15 March 2020