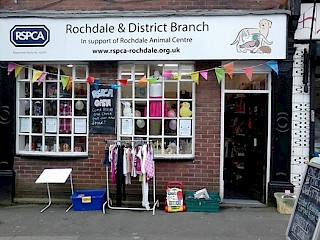 RSPCA charity shop Castleton celebrates its' 1st birthday on Tues 23rd Sept!!
Katie and her team have worked very hard over the last 12 months and appreciate the support of their customers, so to say thank you they have lots of offers………..
……For one day only all clothing will be £1 or under (excluding items in the Boutique section).
………There will be sweets and cakes for all the customers and if you spend £3 or more you will be entered into a free raffle to win a voucher to spend in store!!
Published: 22 September 2014