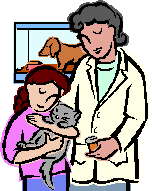 The voucher is for use at W.A.Lane vets ONLY (Rochdale and Littleborough).
Vouchers will be available from Monday 21st March at the Animal Centre on Redcross Street during opening times. You will have to come to the Centre and provide proof of benefits and proof of residence.
The vet appointments will only start in APRIL and the voucher will be valid for 3 months from issue.
Published: 16 March 2016