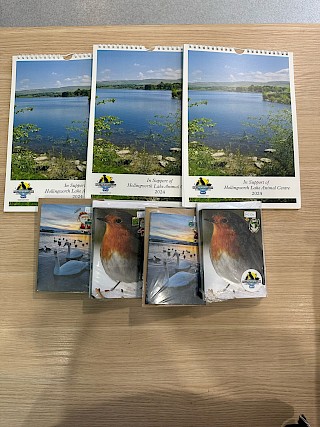 If you are looking for a great way to support us as we move into the festive season, then purchasing some of our Christmas cards or one of our calendars is a great way to do it. Both items contain photographs that have been taken of Hollingworth Lake and the surrounding areas of Littleborough and so they are a great way to celebrate the wonderful place in which we all live, whilst also donating to a great cause.
The photographs allow us a lovely insight into some of the wildlife that has made its home in our area, as well as also featuring lovely views of the lakeside and beyond - so don't miss out!
Our calendars are £8.50 and our Christmas cards are £5.50 for a pack of 10, with all money made going back towards helping the animals in our care.
The shop is open daily from 9am – 5pm. Come down and have a look, we would love to meet you! Both items are also available from Wendy Lane's Veterinary surgery in Littleborough and from our Littleborough charity shop!
Published: 2 November 2023