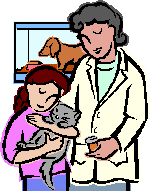 BY LAW – ALL DOGS MUST BE MICROCHIPPED BY 6TH APRIL so if you have missed this news, you will need to get it done as soon as possible.
Due to the success of our recent microchipping day we are pleased to announce that we are holding another microchipping day but this time it will be FREE to ALL pets. NO BREEDERS PLEASE (although you are welcome any other day at our usual reduced price of £12).
You must be a resident in the Rochdale Borough or Todmorden. All dogs attending the event must be on a short lead (no extendable leads) with nervous/aggresive dogs muzzled.
All cats and other small animals must be in a suitable pet carrier.
WE WOULD APPRECIATE A SMALL DONATION TO HELP TOWARDS THE COST OF HOLDING THIS EVENT.
There will be stalls selling pet treats plus a tombola & raffle.
Published: 17 March 2016