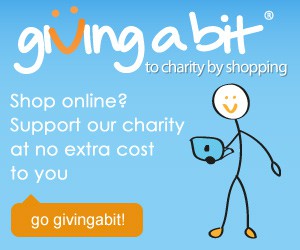 We are registered with Givingabit.com and if you purchase online but go through their site to do so, you can help us raise money at no extra cost to you.
Participating stores include Amazon, Currys, BHS, Asos, Argos, Carphone Warehouse, 02, W.H.Smith, Zavvi and many, many more.
Please check out their site – click here
….and add a Widget – By adding a 'widget' your online searches on Google will highlight which sites/stores will gain us a donation. When you are prompted to choose a Charity please pick 'RSPCA Rochdale'.
Please, please if you are buying online, go through Giving A Bit. It won't cost you any more but will generate much needed income for the Animal Centre :)
Published: 1 November 2016