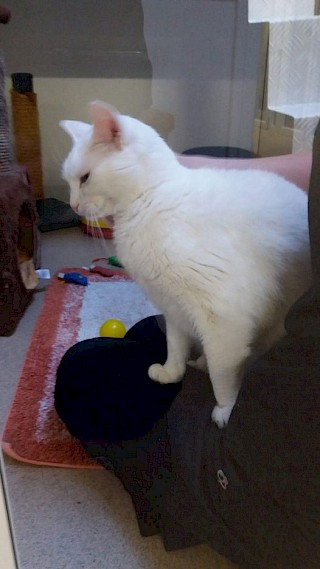 KAYA is 5yrs old and was signed over to the RSPCA just before lockdown. She has a tendency to overgroom so is on medication but needs to be in a home as cattery life is not helping her problem. Her skin is looking good at the moment so the vet is happy and feels it would be beneficial to her to be in a home now.  She is prone to flare ups so we are willing to fund the medication she will go on. We ask that you live locally and are able to get her back to the centre as the vet would like to check her at the centre over the coming weeks to wean her off the tablets.
She needs to be placed in a quiet calm home without young children.
She will happily sit on your knee and enjoys a fuss but doesn't like to be picked up.
For more information please contact our animal centre
Tel 01706 861897
Published: 5 October 2020