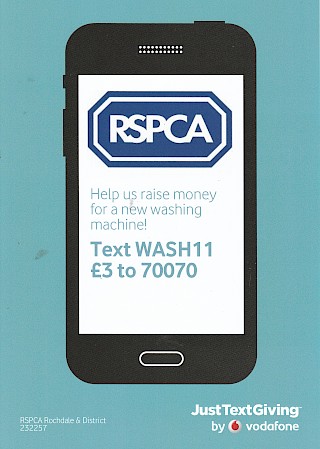 We are trying to raise money specifically for a new industrial washing machine. We only have one working at the moment (we should have two) so if we raise enough money we will get the one we desperately need and then invest in a second washing machine when the current one gives up.
Text WASH11 £? to 70070
? is the amount you wish to donate. You will receive a confirmation text and then will be asked if you wish to GiftAid it – which will raise even more money!
Published: 25 June 2015